Discover Bader:
Discover the perfect balance of Science and Innovative Wellbeing. Experience the power of 'Focus' for unbeatable clarity during the day and embrace the tranquility of 'Sleep' at night for rejuvenating rest. Elevate your performance naturally and unlock a new level of well-being. Get ready to Feel Different.
Scientifically Research Ingredients
Products you can really feel and truly trust.
Order Your Innovative Wellbeing Supplement.
At the Heart of Our Mission is Uncompromising Quality. That's why we offer meticulously crafted, high-dosage formulations supported by rigorous scientific research. These formulations are designed to elevate your well-being across the board, enabling you to consistently perform at your peak.
Our initial lineup includes two exceptional flagship formulas, 'Sleep' and 'Focus.' Not only are they highly effective, but they also dissolve easily in water and deliver a taste as delightful as the benefits they provide!!
Innovative Wellness Tools - ENHANCE YOUR STATE OF BEING.
We've taken it a step further. Our formulations are thoughtfully integrated with cutting-edge wellness tools such as breathwork, meditation, nutrition, and life-enhancing practices.
This innovative approach ensures that you not only maximize the benefits of our supplements but also enrich your overall life experience as you embark on your journey to enhance your natural state of being.
Our Subscriptions
Enhanced state at your doorstep every month
One time Purchase
Experience Our Offerings with a One-Time Purchase
$89
Single subscription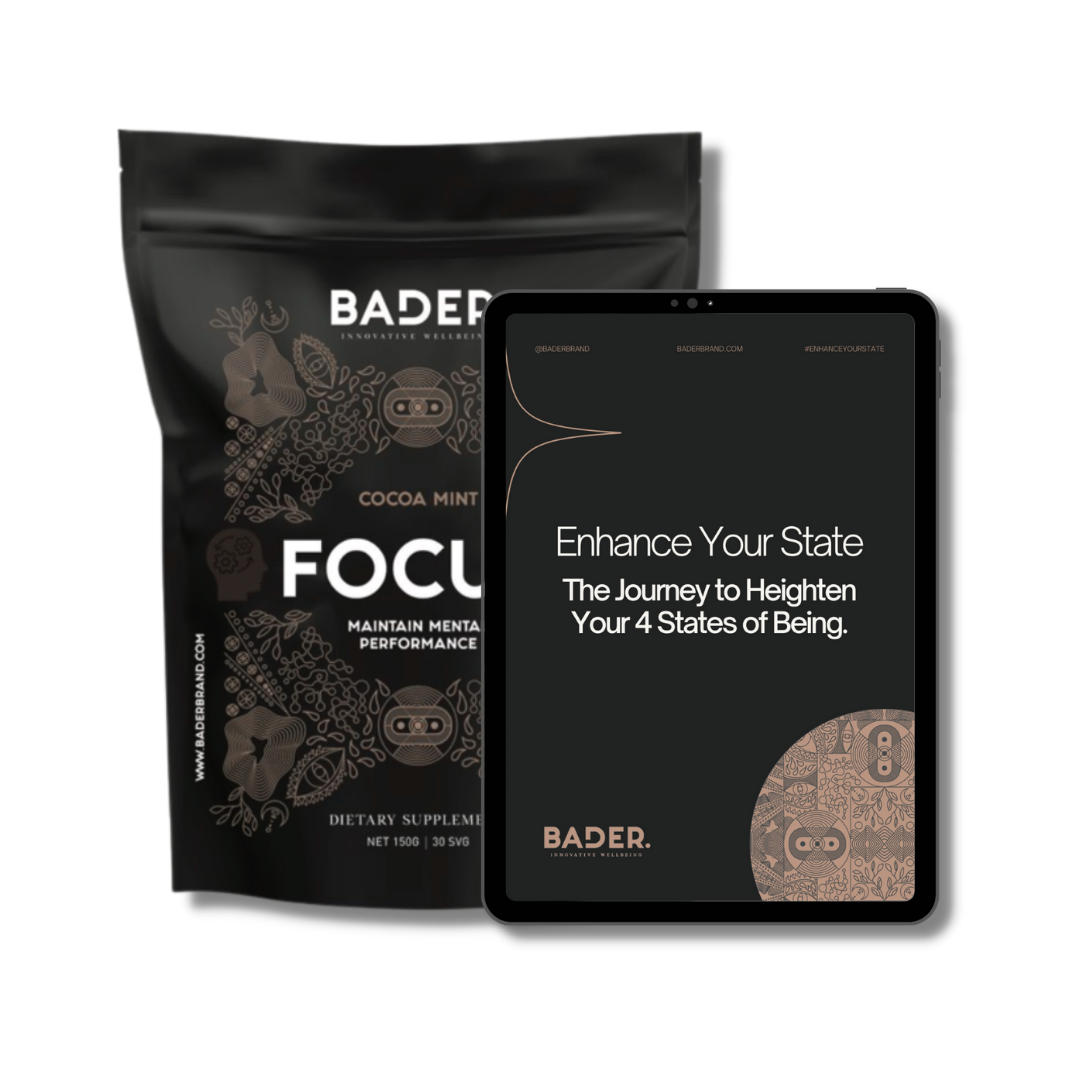 SAVE OVER 10% & W/ FREE ENHANCED STATE PROGRAM
Included:
30 Servings in a Single Pouch
Delivered Monthly
Access To 28-Day Enhance Your State Program
Innovative Wellbeing Gift
No commitment. Pause or cancel anytime
$79
Multi-SUBSCRIPTION
SAVE OVER 15% & W/ FREE ENHANCED STATE PROGRAM
For those who want to Elevate their performance naturally and unlock a new level of well-being.
$149